BIO - A LIFETIME OF MUSIC
1963-1964            The Phenomenon, Brooklyn, NY, High School – Joe played his paisley Hofner guitar in his first 4-piece rock band.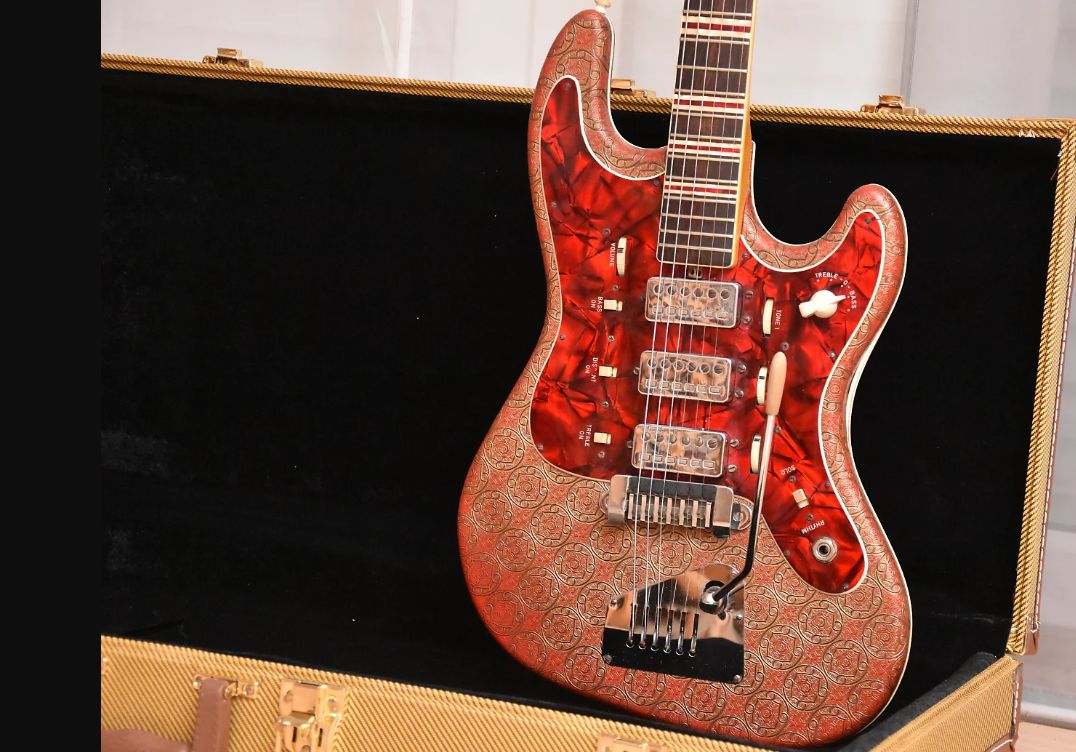 1964-1966            The Hyrd, Brooklyn NY, High School  – Joe (second from left) played bass in 5-piece garage band with neighborhood friend Henry Gross (far right), future member of Sha Na Na, and writer/producer of innumerable songs and albums as a solo artist, including his hit "Shannon" in 1976. The Hyrd rehearsed in Henry's basement.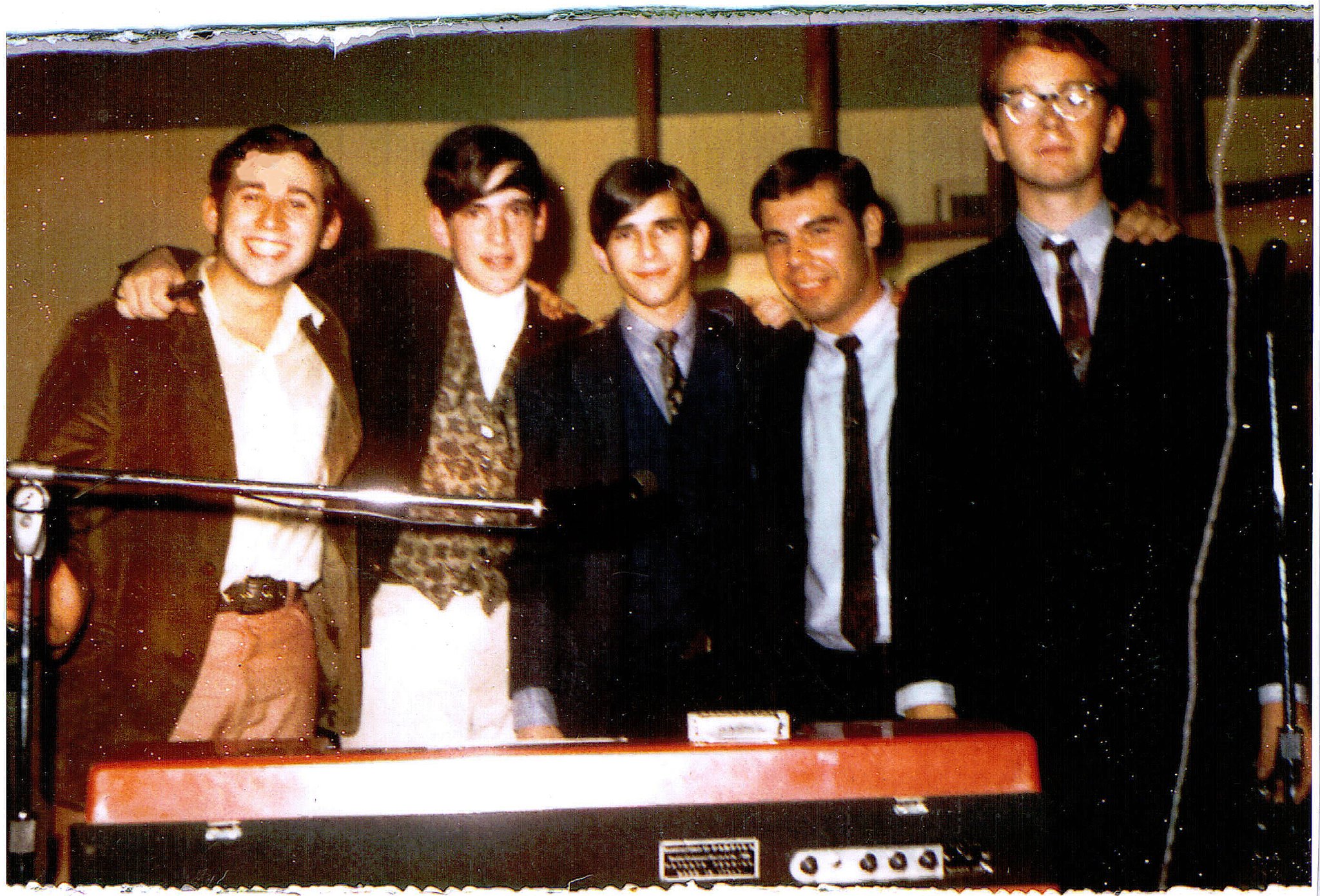 1966-1967            Orogeny, New York, NY, college – Joe played bass in harmony-rich 5-piece band (Beach Boys, Association, Seekers) with Henry Gross and college roommate Elliot Cahn, both future members of Sha Na Na.
 
1967-1968            The Soul Syndicate, New York, NY, college – Joe (bottom left) played guitar, one of two guitarists, in this very funky 12-man soul band based at Columbia. Ten brothers, the FUNKIEST white bass player. Four horns, 5 up-front dancer-singers a la Temptations. Great band!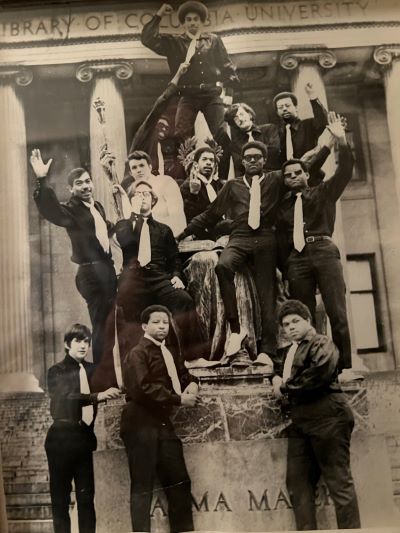 1969-1970            Sha Na Na, New York, NY – Joe joined the Columbia Glee Club as a Columbia College freshman in 1966, and its traditional 12-man a cappella college song subgroup "The Kingsmen" (no relation to Louie Louie) in 1968. He played electric bass briefly for the Kingsmen when they tried light instrumentation (bass, one acoustic guitar) before the Kingsmen evolved into Sha Na Na in 1969, for which Joe played Wurlitzer electric piano. Overplayed fifties took the Columbia campus, and then New York City, by storm. The organizers of the Woodstock Festival saw Sha Na Na at now-defunct Steve Paul's Scene on 46th St, and booked  the group for the festival immediately – "you have to be there". Joe played piano on all of the songs in Sha Na Na's 30-minute set at Woodstock, and came up front to sing lead vocal on the band's cover of "A Teenager In Love", Unfortunately that song, and a portion of the song before it, were not captured on filming for the Woodstock movie, as "the tapes were being changed". There are many photographs documenting the performance, however, including the one below, one of the more iconic photos used to commemorate the festival. Joe departed Sha Na Na in June 1970; Sha Na Na continued touring and recording through December, 2022, with appearances in the movie "Grease" and a dedicated TV show running from 1977-1981.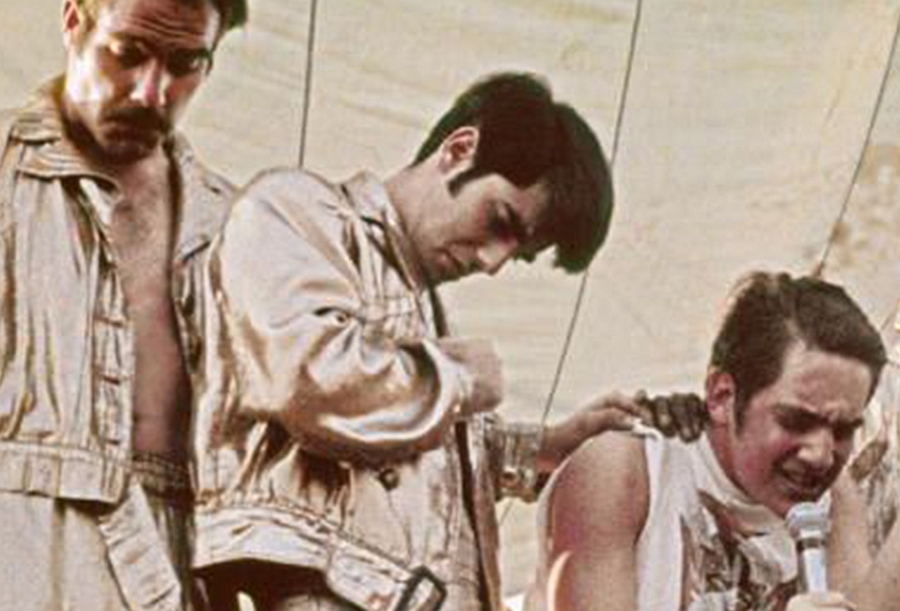 Credits /Awards /with Sha Na Na:

Woodstock Music and Art Fair (original Woodstock festival) -  live performance, 1969
Billboard #1 Album – Woodstock: Music From The Original Soundtrack and More, 1970
Rock and Roll Is Here To Stay, full length album, Kama Sutra KSBS210, 1970
Woodstock (Academy Award-winning full length documentary film, 1970); several re-releases
TV Appearances: Jonny Carson, Merv Griffin, Dick Cavett
Venues: Madison Square Garden, Fillmore East, Fillmore West, Whiskey a Go Go, Boston Tea Party
Shows with Chuck Berry, Taj Mahal, The Kinks, Steve Miller, Ten Wheel Drive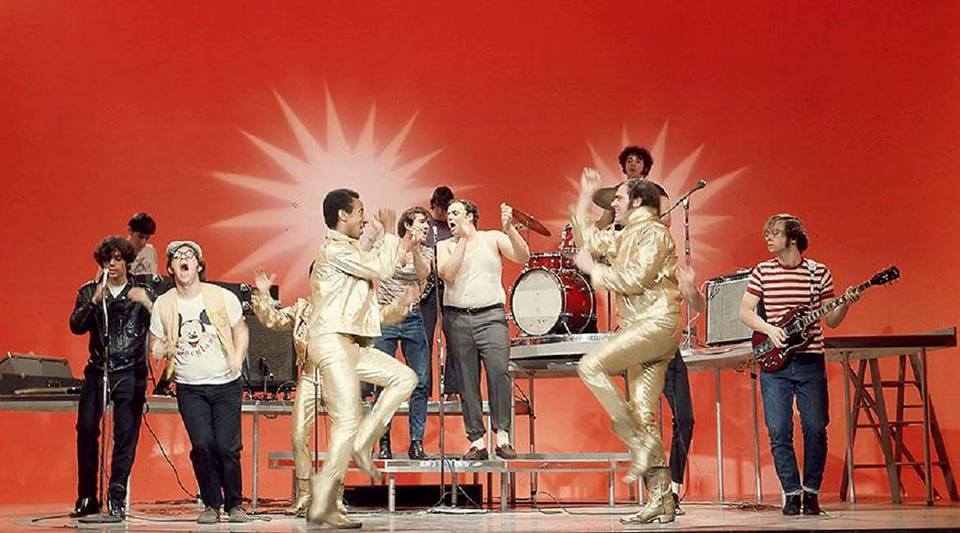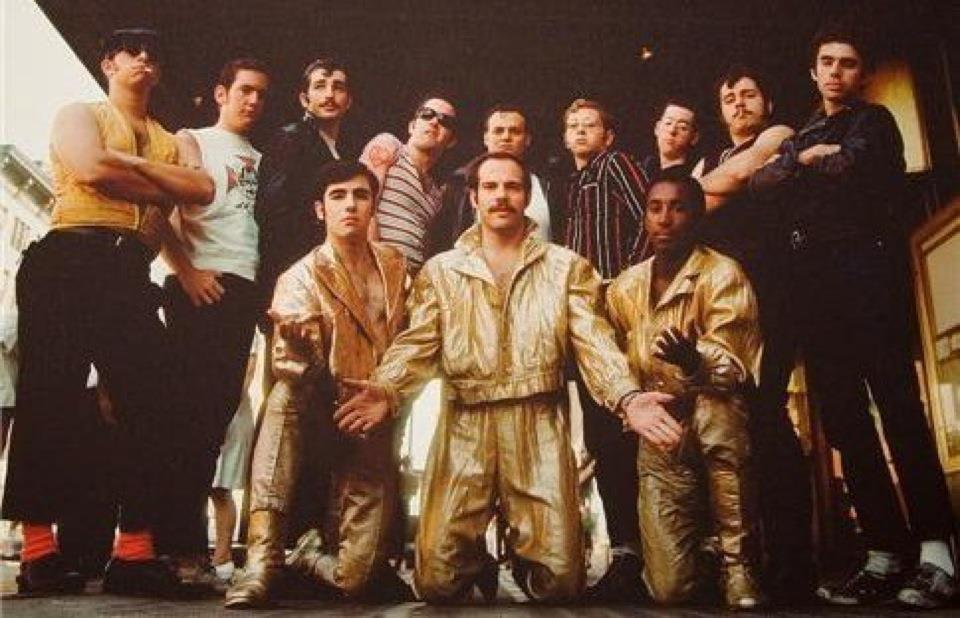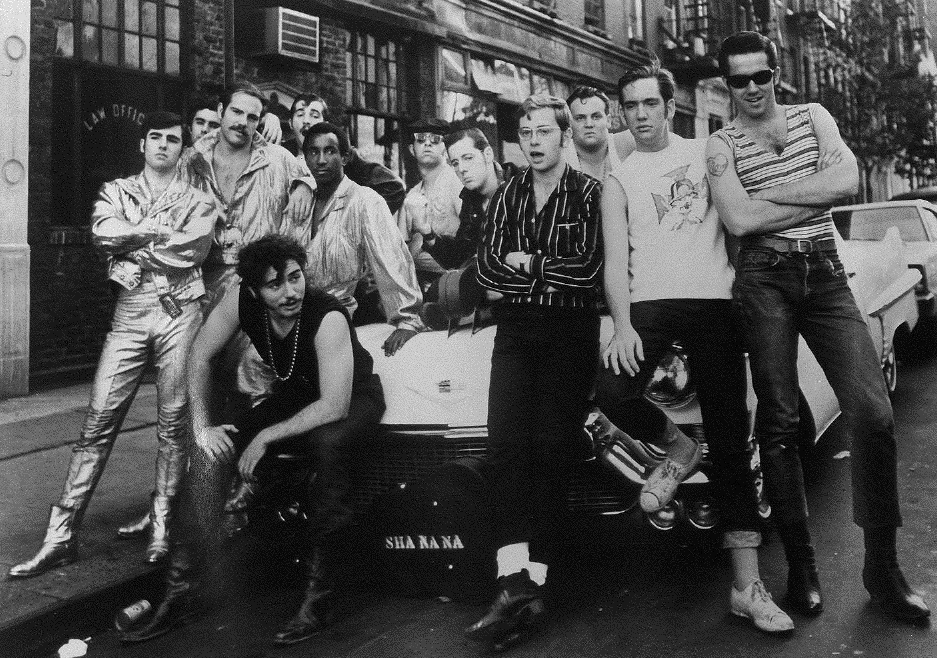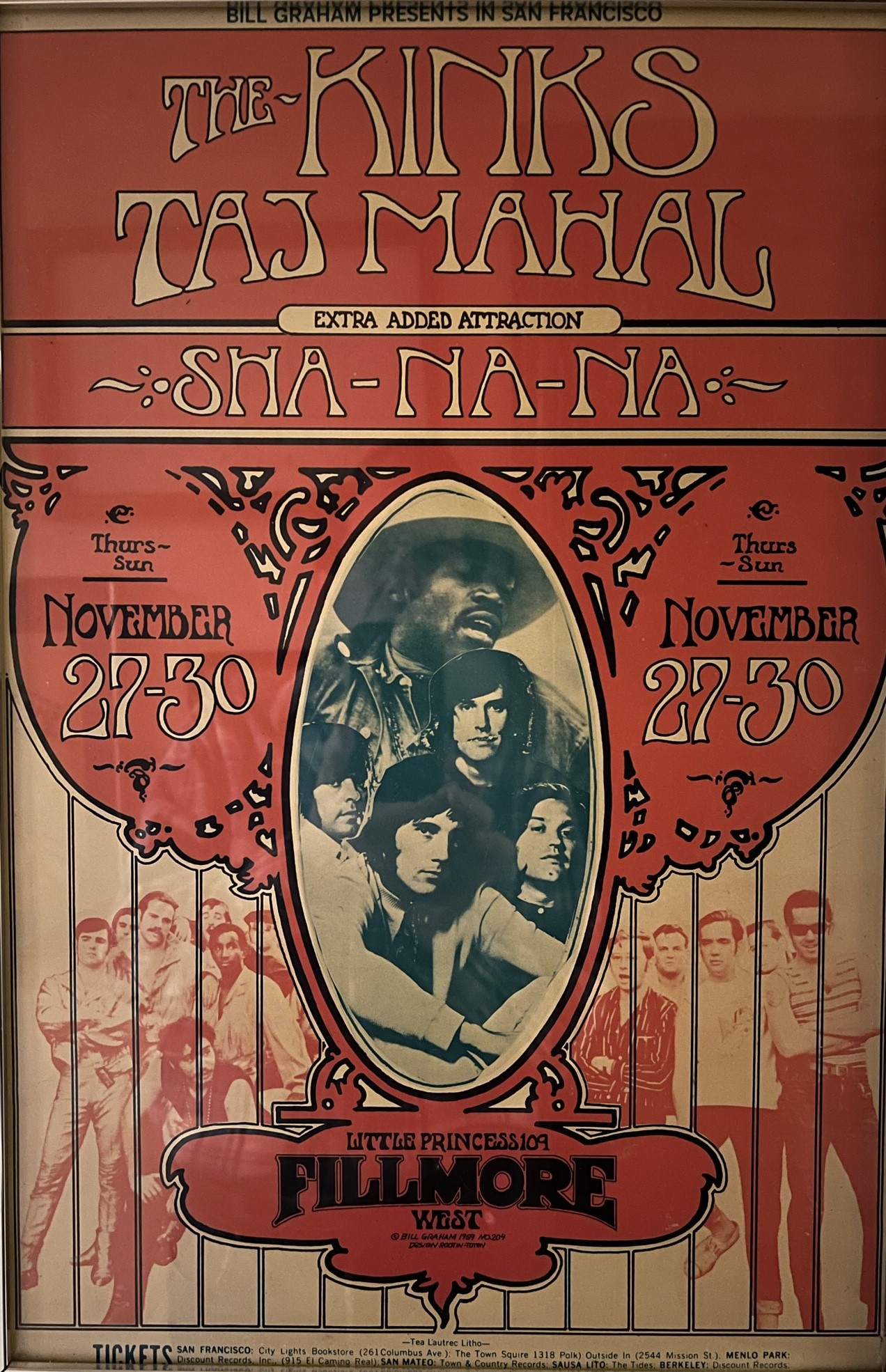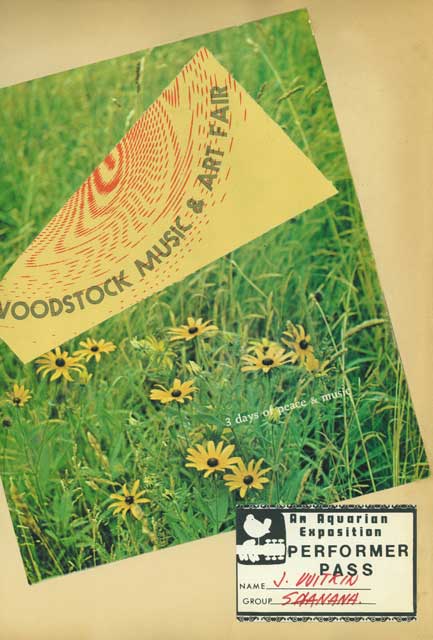 1978-1981 – Joe's Reel to Real Studio, San Diego, CA – Joe built a home studio (Tascam 80-8, JBL 4333Bs), offered recording services via local print ads. Studied audio engineering and mixing.
Joe's Reel to Real Home Studio 1976, 2005, and today: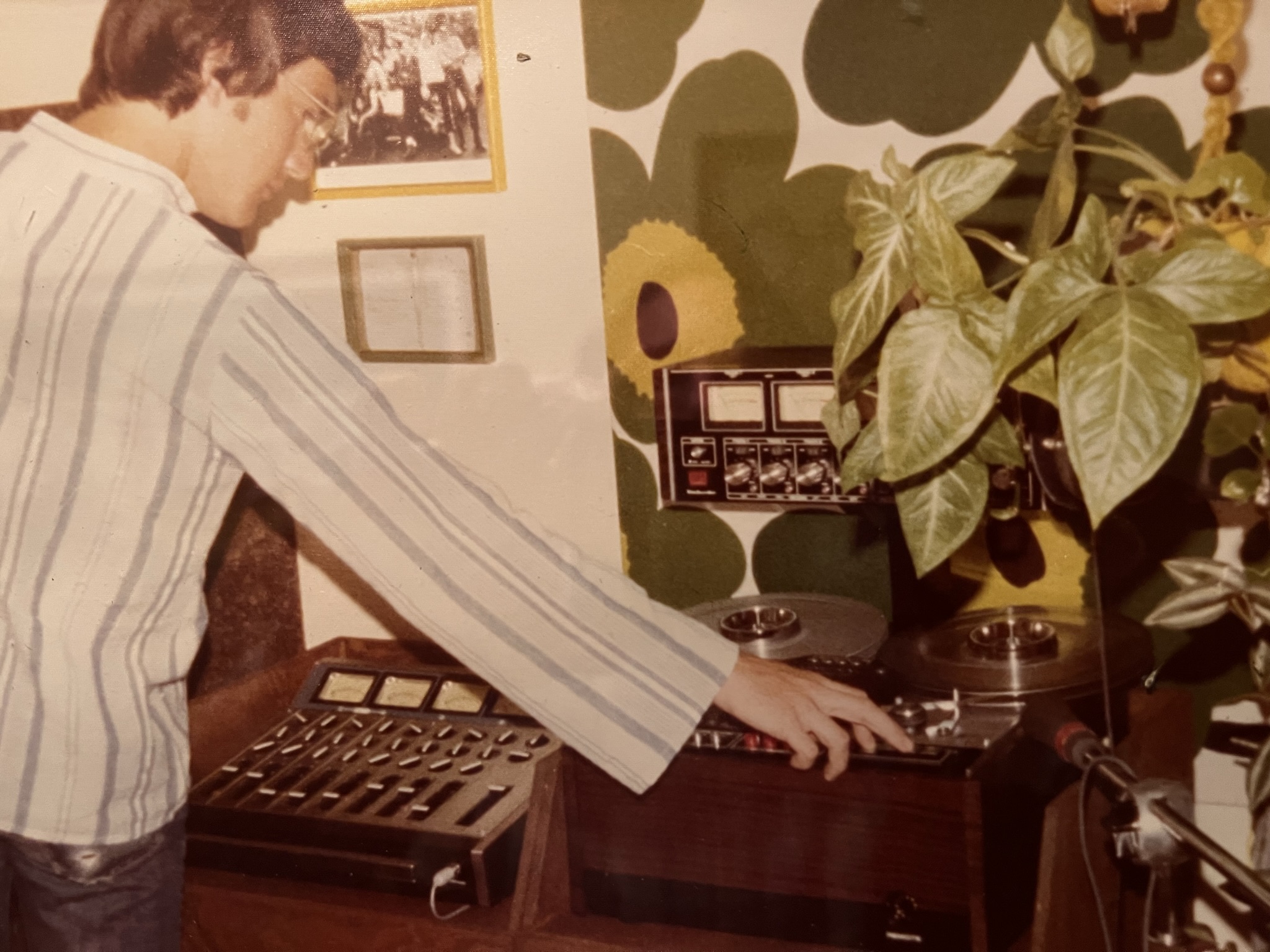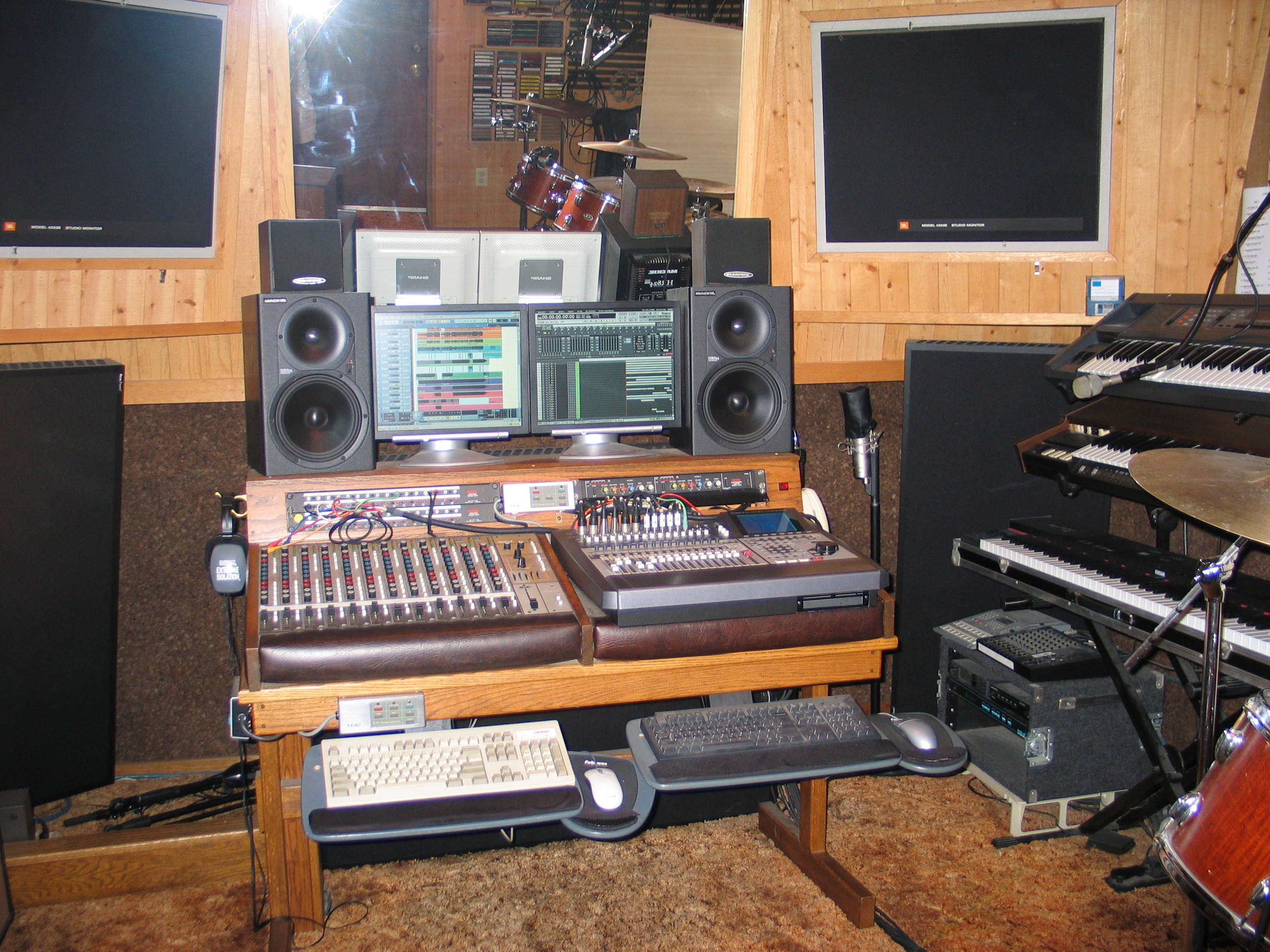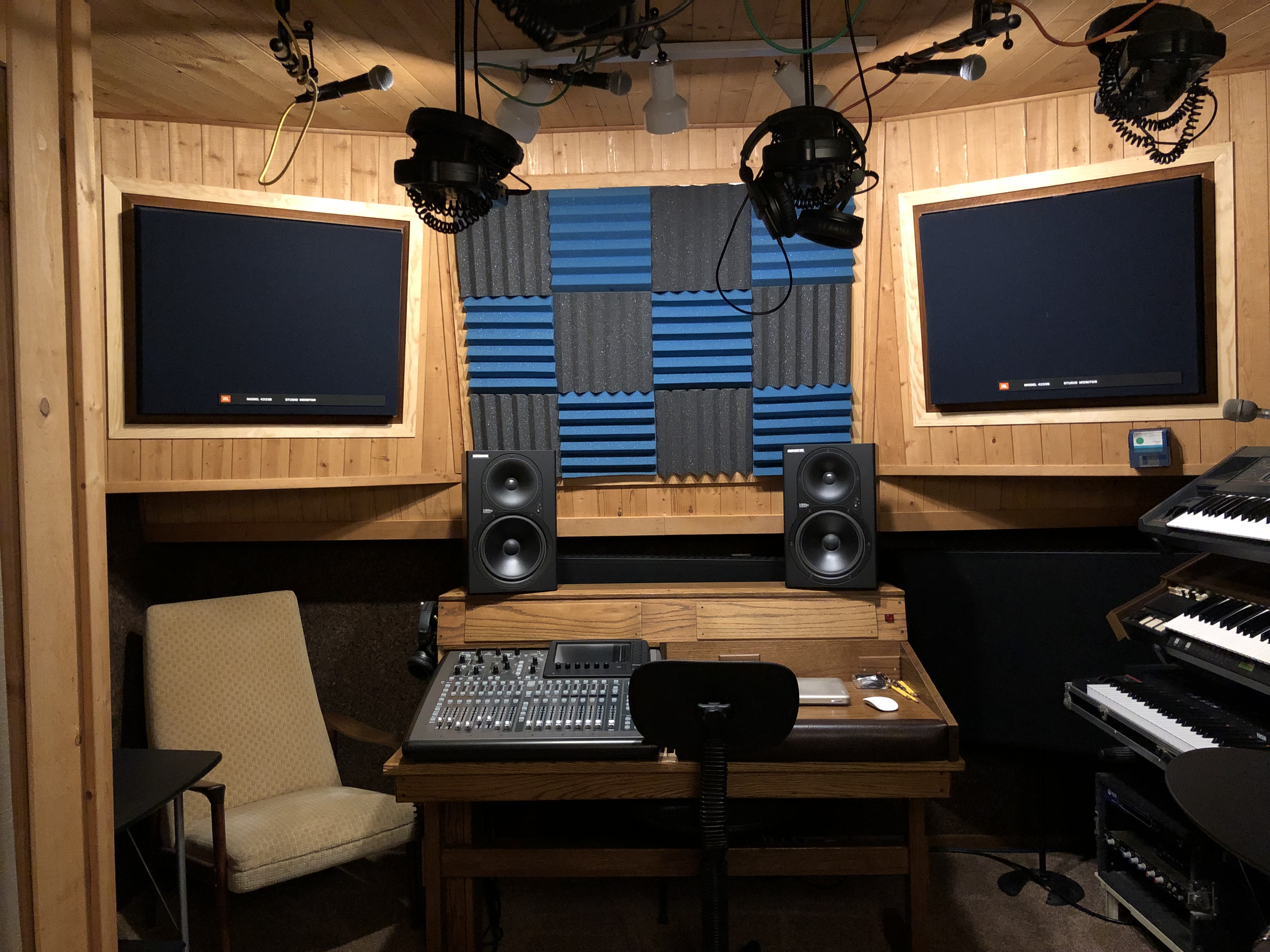 1980-1984 – Yeah Yeah Yeah – Beatles tribute band, including costumes, hair, accents. Joe played John. Songs were duplicated as exactly as possible, with all instruments authentic – Joe played the ¾ black Rickenbacker 320. Very popular club band in San Diego.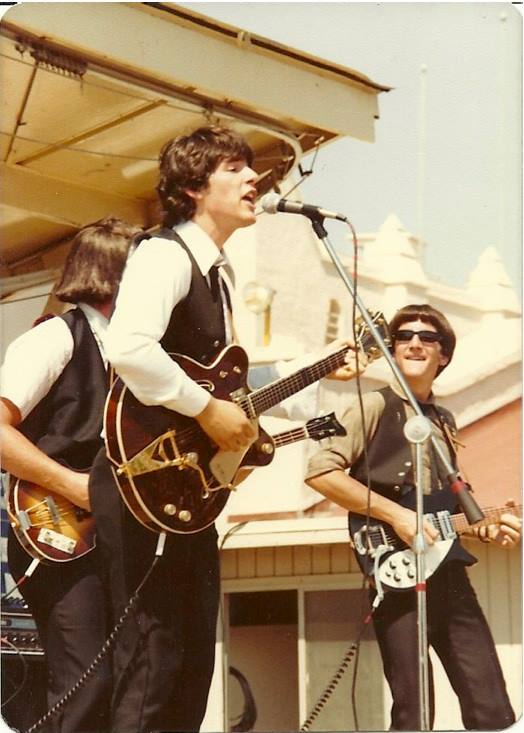 1984-1987 – The Wooly Bullies, San Diego, CA - Joe played guitar in 60s power trio – awesome 60s drummer, organist with keyboard bass, strong 3 part harmonies on Rascals, Byrds, Turtles, Credence, etc.
 
1987-1988 – Locomotion, San Diego, CA -Joe helped his wife Carol Witkin create an all-girl sixties cover band "Locomotion",  covering such groups as the Supremes, Chiffons, Crystals, and Martha and the Vandellas. The women performed sixties choreography while singing harmonies to taped backup tracks created by Joe using a rudimentary sequencer on a Commodore 64 computer (this is pre-Macintosh)!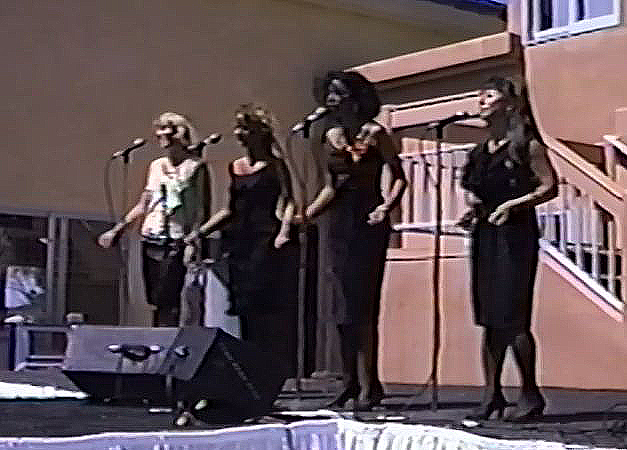 1989-2003 – The Legends Doo-Wop 'n Roll Review, San Diego, CA– Joe played keyboard and left hand keyboard bass for this 8 piece 50s-60s Doo-Wop show cover band started by Howard Blank, former drummer for The Outsiders (Time Won't Let Me), and featuring Don Baskin  (lead vocalist on the Syndicate of Sound's 1966 hit "Little Girl") on sax. Joe also served as Musical Director, arranging the band's 4- and 5-part doo-wop harmonies. Music was duplicated as authentically as possible, but from there, no holds were barred with extreme costumes, wigs, choreography, props and gags.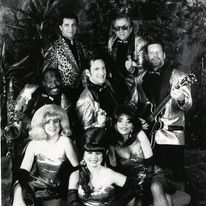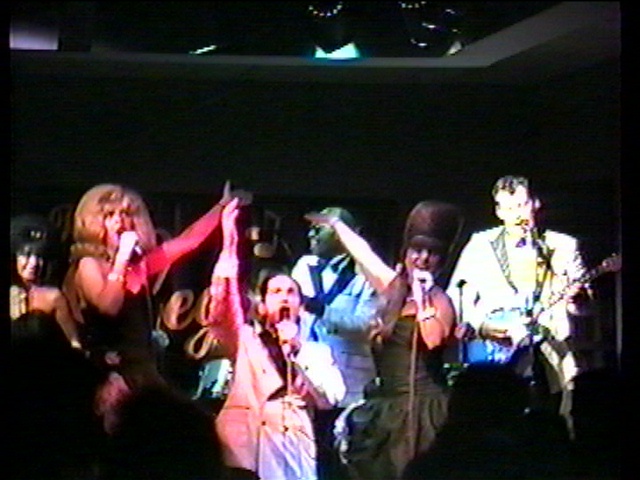 2003-2013 – The Corvettes Show Band, San Diego, CA – In 2003, Howard retired from The Legends. Remaining members continued the show, changing the name to The Corvettes Show Band. Joe assumed ownership of the business and continued as Musical Director, with his wife Carol assuming the role of Manager. In 2005, Joe recorded and produced the band's self-titled full length CD is his own home studio. In keeping with the decline in hiring of live bands, The Corvettes shrunk to 5 members and ultimately disbanded in 2013, a total run of 23 years for The Legends/Corvettes.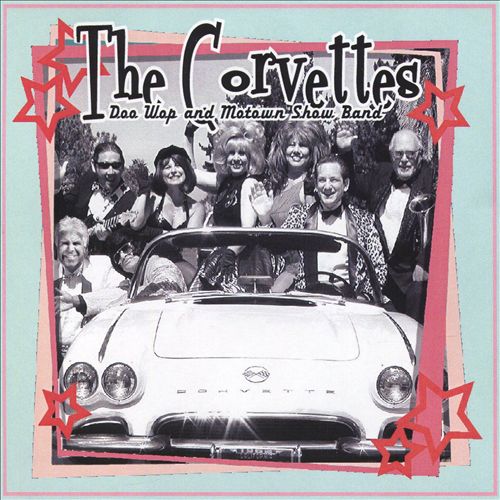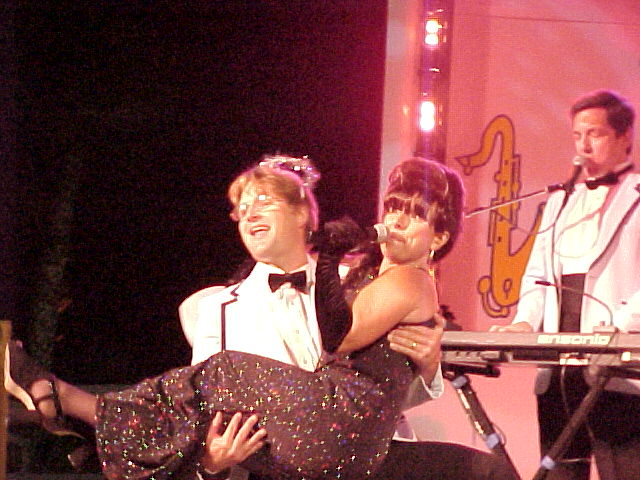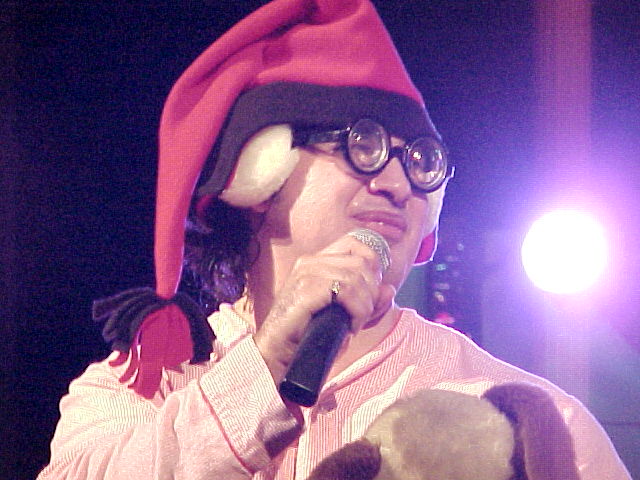 The Corvettes archived website thecorvettes.com 
2015-2018 – Sound Engineer, Stella Artois Lounge, Pechanga Arena (aka San Diego Sports Arena) – Joe's son Brian  (lifelong musician, CEO of San Diego's Pacific Records, and future bandmember with Joe, see below) obtained the contract to provide sound for pre-shows in the Sports Arena's posh VIP lounge before headline events in the main arena. Joe designed and set up a state of the art sound system in the 6500sf lounge, and mixed sound for the lounge bands, mostly signed Pacific Records artists.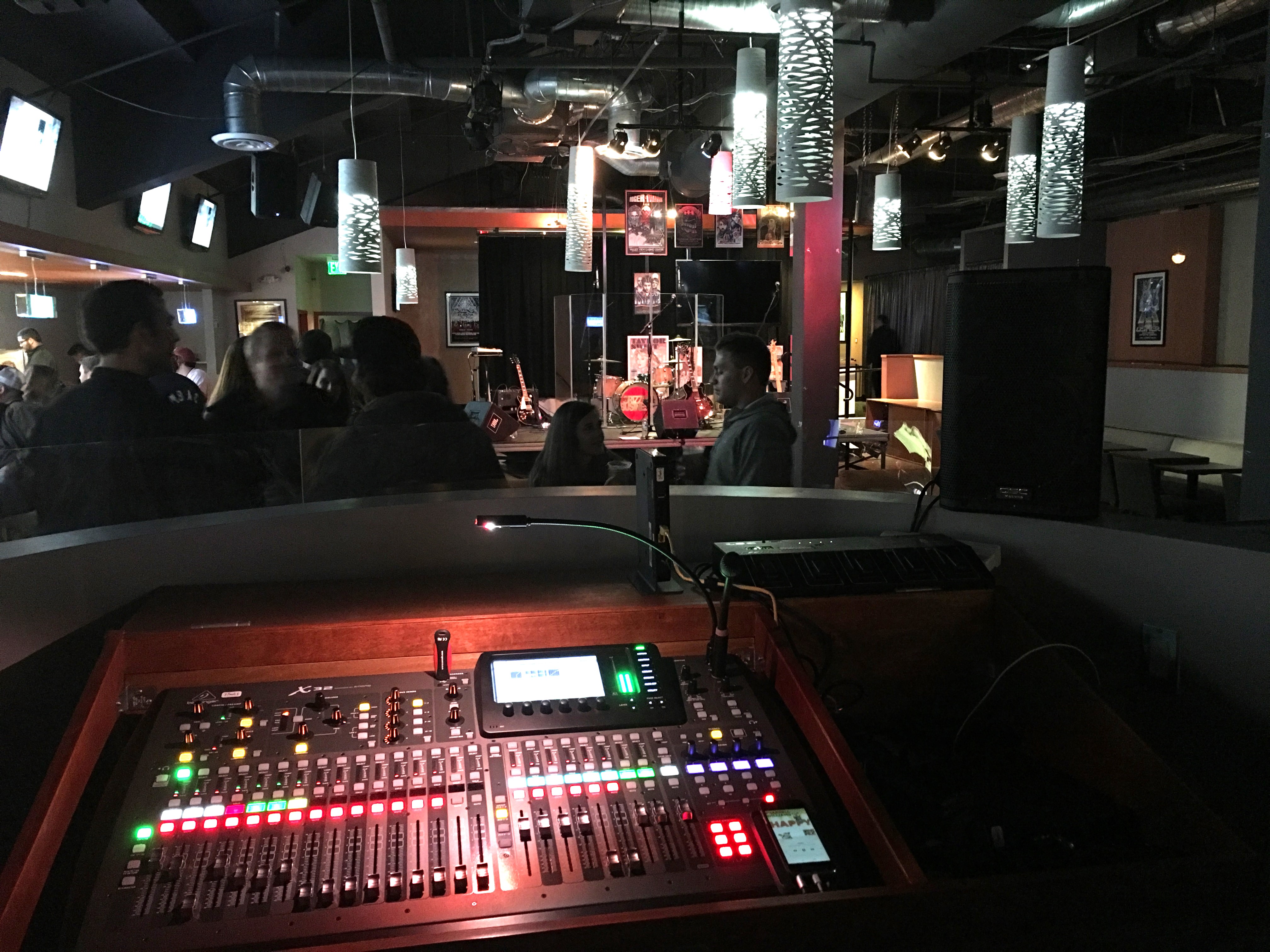 June 2016 – Reunion Concert of Sha Na Na original Woodstock alumni members at Columbia University, NYC. Joe reprising "A Teenager In Love" as he performed it on stage at Woodstock, and wearing the same cutoff sweatshirt!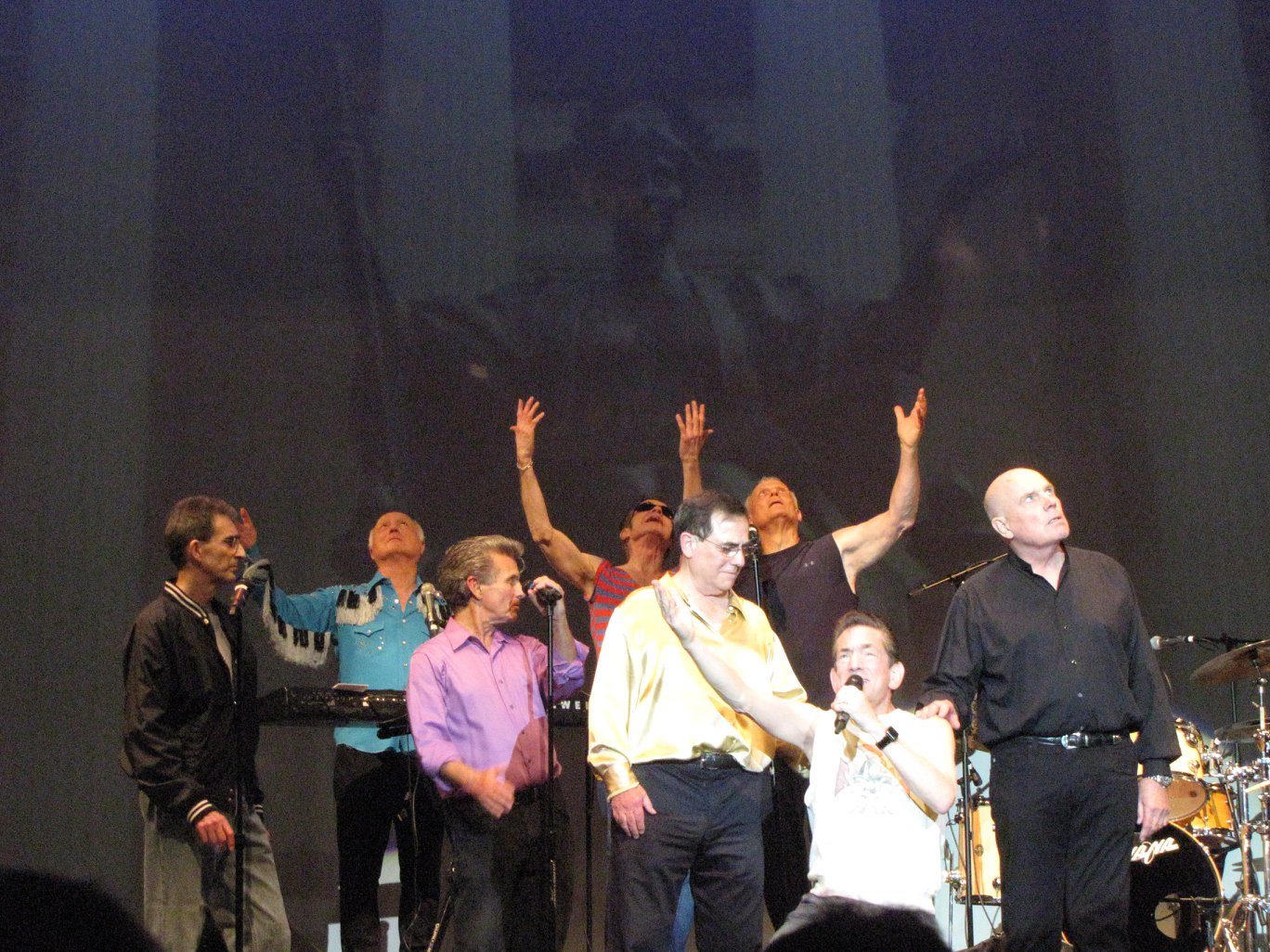 2019 – Bowzer's Rock & Roll Revival, San Diego – reunion performance on piano with Henry Gross, Bowzer and other original Sha Na Na members.
 
2021-present – Slack Key Ohana, San Diego, CA - in 2020, son Brian became friends with Hawaiian slack key recording artist Kamaka Mullen, leading to formation of a performing duo Slack Key Ohana. Joe asked to sit in on bass, and added 3 part harmony – it worked. Joe's wife Carol, a lifelong lover of all things Hawaiian and an accomplished ukulele player rounded out the group. And who knew? There was quite a demand for Hawaiian music- Slack Key Ohana played nearly 100 shows in 2022. Joe is again Musical Director, and in addition to arranging intricate harmonies, he designed their live sound system, and mixes sound from the stage in smaller venues. Joe plays the KALA U-Bass.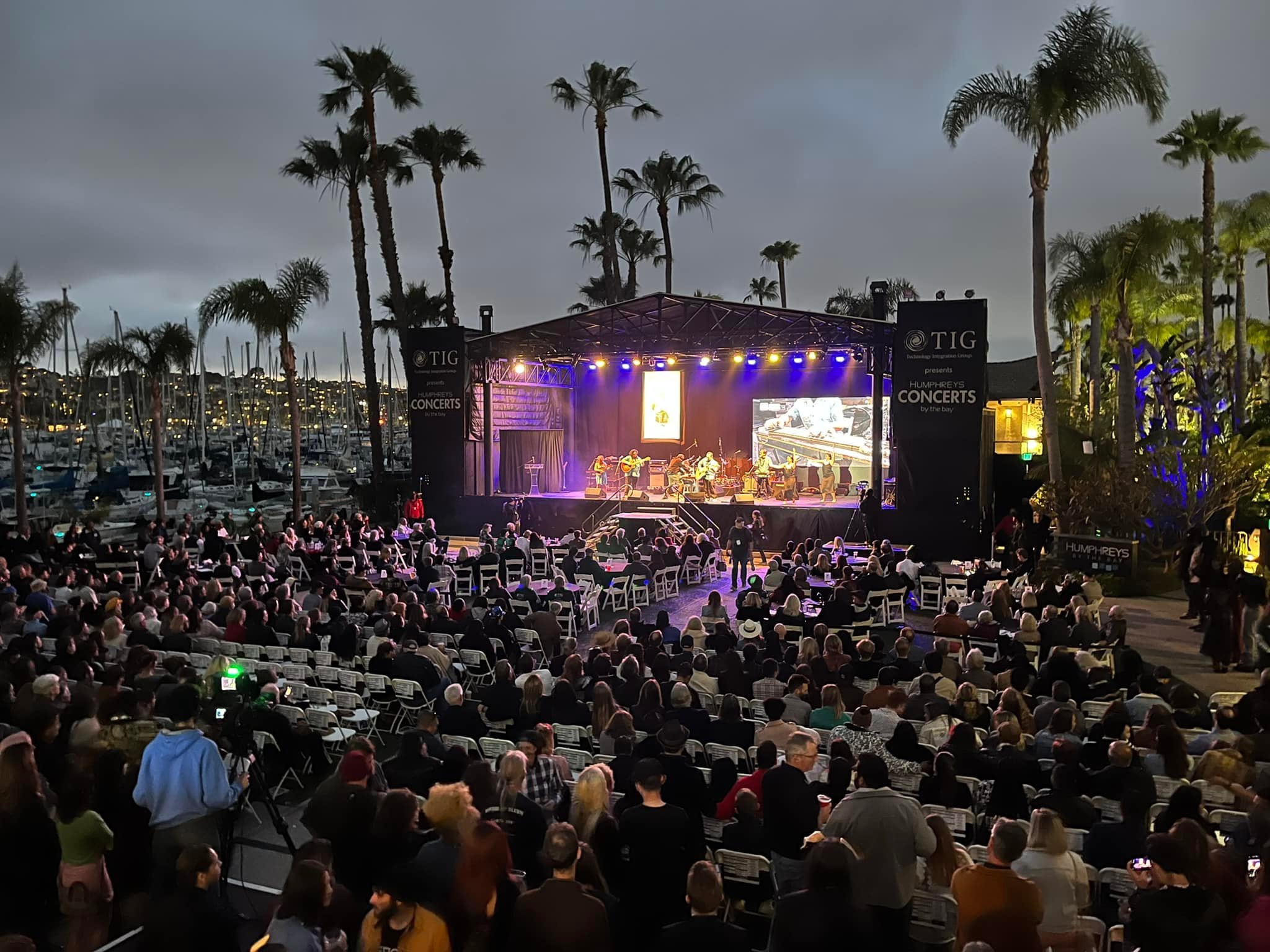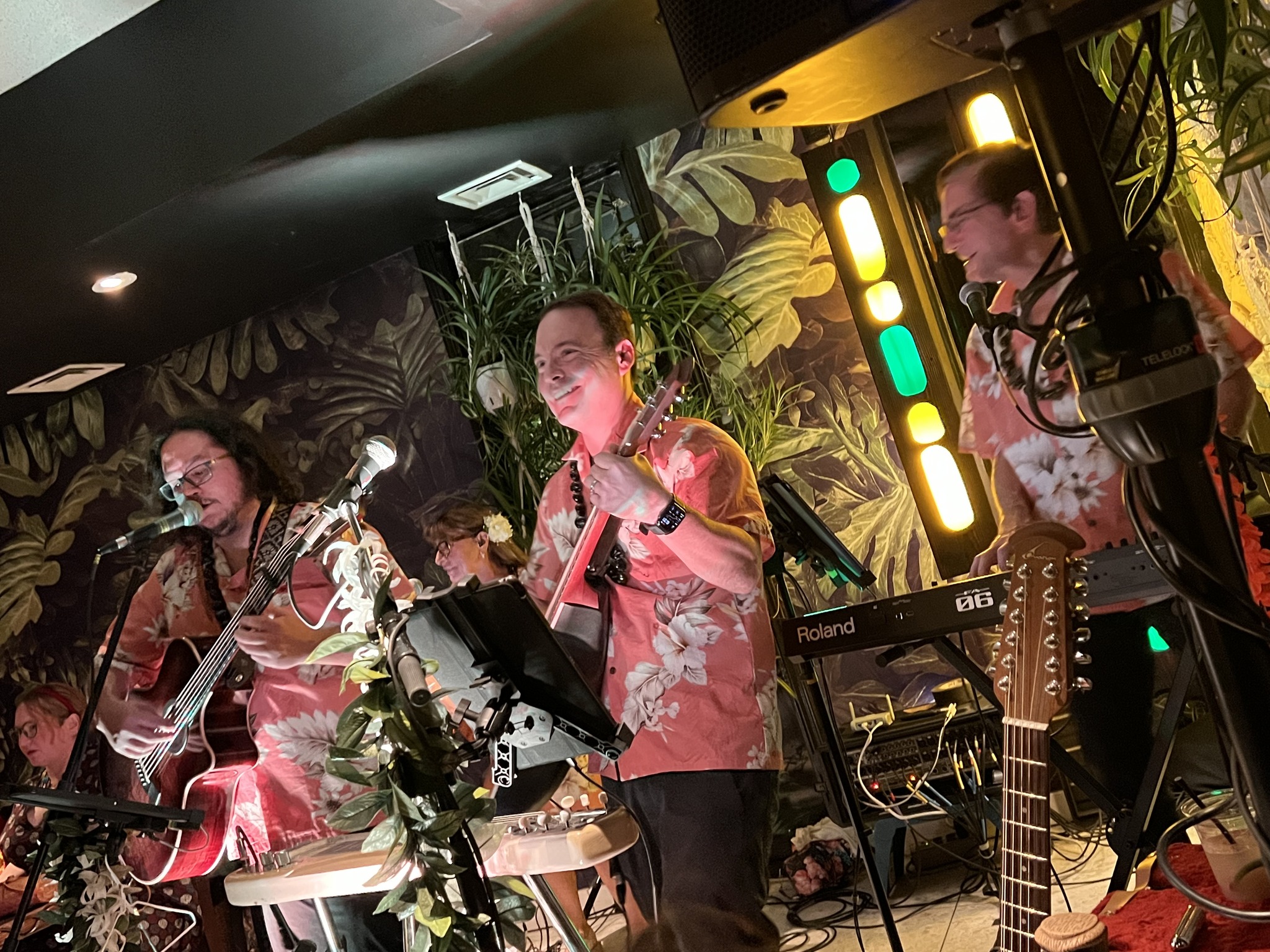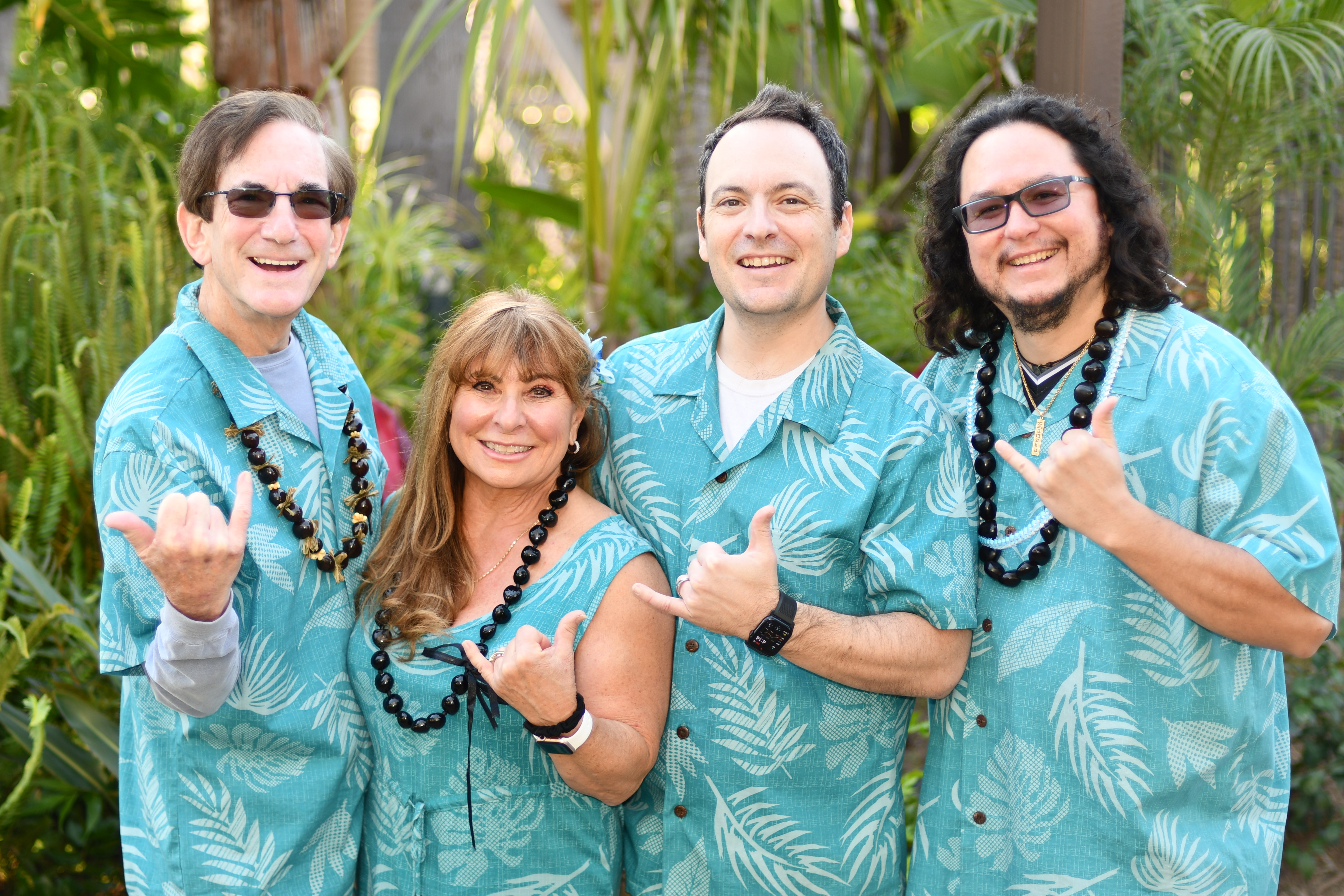 Slack Key Ohana website slackkeyohana.com

Credits /Awards /with Slack Key Ohana 

S/T Album, Slack Key Ohana, 2020: 
                Winner, "Best New World Music Album", San Diego Music Awards 2022
                Debut #2 iTunes World Music Charts

"Live At Tiki Oasis" Album, Slack Key Ohana, 2022:
                Nominee, "Best World Music Album, San Diego Music Awards 2023
                debut #1 iTunes World Music Charts
Islander Festivals:
                Tiki Oasis 2022
                PIFA (Pacific Islander Festival) 2022
                Alohana (Palm Springs) 2022, 2023
                Tiki Caliente 2023